A LA UNE
INVITATIONS RECHERCHE
2023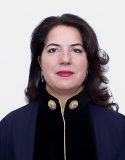 La professeure Remzje Istrefi, de la Faculty of Law of the University of Prishtina, sera invitée recherche du CRPM
pour le mois de novembre.
Remzje Istrefi is a Judge at the Constitutional Court of Kosovo and Associated Professor at the Faculty of Law of the University of Prishtina.
She holds a L.L.M from University of Notre Dame, S.B, USA, Law School, and a PhD where she researched: "The Responsibility of International Organizations for Human Rights Violation – Kosovo Case".
In 2008, Remzije Istrefi was awarded the Fulbright Scholarship at Duke University, North Carolina (US). She is Hague Academy for International Law Alumni; she is an Honorary Fellow at the Law School and Social Justice, Liverpool University, UK.
From 2014, Remzije Istrefi has conducted research in the field of transitional justice (post-doctoral studies) at the International Law Institute of the University "Karl Frances Universitat" in Graz, Austria. In February 2018, Remzije Istrefi established "Center for Transitional Justice" within the University of Pristina. Currently she is researching in the field of constitutionalism and transitional justice.
2022

Le professeur
Prasannanshu
, de la National Law University (Delhi) sera invité recherche du CRPM
pour le mois d'octobre 2022
.
LL.B., M.A. (Linguistics, D.U.), M.A. (Gen. Linguistics, Univ. of Groningen, The Netherlands), M.A. (Eng.), M.Sc. (Univ. of Potsdam, Germany), M.Phil. (D.U.), Ph.D. (D.U.). Professor, National Law University, Sector 14, Dwarka, New Delhi 110078. Director, Centre for Linguistic Justice and Endangered Languages, NLUD. Project Coordinator of 'Study and Research towards Preservation and Promotion of Indigenous and Endangered Languages'. Member of the Publication Committee of the Linguistic Society of India (2018-20). Visiting Professor, Université Paris Nanterre, France; Visiting Professor, Università Del Piemonte Orientale (UPO), Italy; Fellow of the Institute for Advanced Studies in the Humanities, Edinburgh, UK. British Academy Visiting Scholar. Areas of Interest: Endangered Languages, Law, Jurisprudence, Law and Culture, Law and Language, Law and Literature, Law and Poetry, Communication Skills, Linguistics, Neurolinguistics, Psycholinguistics, Clinical Linguistics, Anthropological Linguistics, Forensic Linguistics. Has been associated with: University of Delhi (India), IASH, University of Edinburgh (UK), American Institute of Indian Studies (AIIS), MAIT (GGSIPU, Delhi), Skyline University College, Sharjah (U.A.E.), Bureau of Parliamentary Studies and Training, Parliament of India, LNJN National Institute of Criminology and Forensic Science, AIIMS, ICAI, and several others.
Personal Website: prasannanshu.com
2021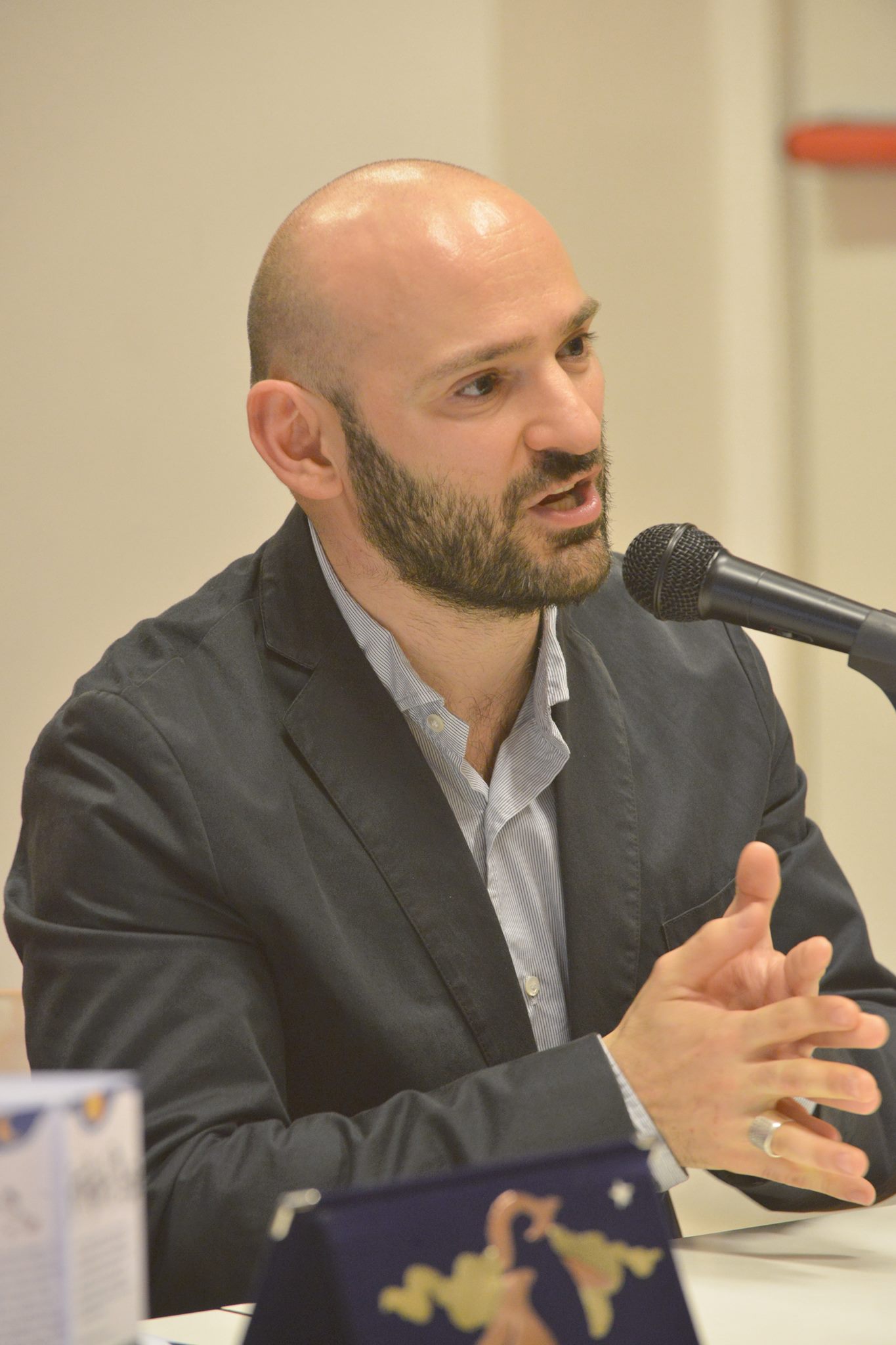 Giulio Iacoli
, professeur en Littératures Comparées et Théorie Littéraire de l'Università di Parma, était invité recherche du CRPM
du 9 septembre au 10 octobre 2021
.
Giulio Iacoli is Associate Professor of Comparative Literature at the University of Parma, where he presently gives courses in Literary Theory, Sociology of Literature, and Contemporary Literature and Arts. The author of five books on literary geographies, space and literary theory, and contemporary Italian literature and cinema (among which
La percezione narrativa dello spazio. Teorie e rappresentazioni contemporanee
, 2008;
A verdi lettere. Idee e stili del paesaggio letterario
, 2016), he has edited
Piani sul mondo. Le mappe nell'immaginazione letteraria
(in collaboration with M. Guglielmi, 2012),
Discipline del paesaggio
(2012), a collection of interdisciplinary approaches to landscape in the field of Humanities, and, more recently,
Traverser. Mobilité spatiale, espaces, déplacements
(with A. Frenay and L. Quaquarelli, 2019), and
Archiletture. Forma e narrazione tra architettura e letteratura
(in collaboration with A. Borsari and M. Cassani Simonetti, 2019). He is the coordinator (with F. Bertoni) of the peer-reviewed series "Sagittario" (Cesati, Firenze), devoted to studies in literary theory and geography.
PRIX
Julia Arikàn BAVOUZET
a obtenu le 14ème
PRIX HUNGARICA
pour sa thèse de doctorat en histoire, sociologie et langues intitulée «Entre technocrates et administrateurs de l'Ancien régime. Les hauts fonctionnaires des ministères hongrois du dualisme (1878-1918)».